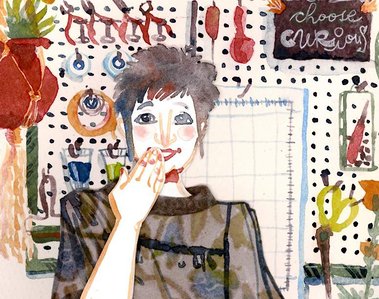 About the Illustrator
I am an illustrator in Minneapolis, MN. My formal training is in science, and I am still a nerd--a nerd who draws. Besides drawing, I love helping people understand things, dancing, ice-skating, bike riding, cooking overly complicated meals, anything Japanese, hanging out with my family, and the magic of making things by hand. I am available for commissions on Upwork.
Contact
I am available to illustrate your project, visually scribe virtual events, and paint portraits by commission. I also license images.
jinjer markley at gmail dot com (no spaces)
or, use the form ----->