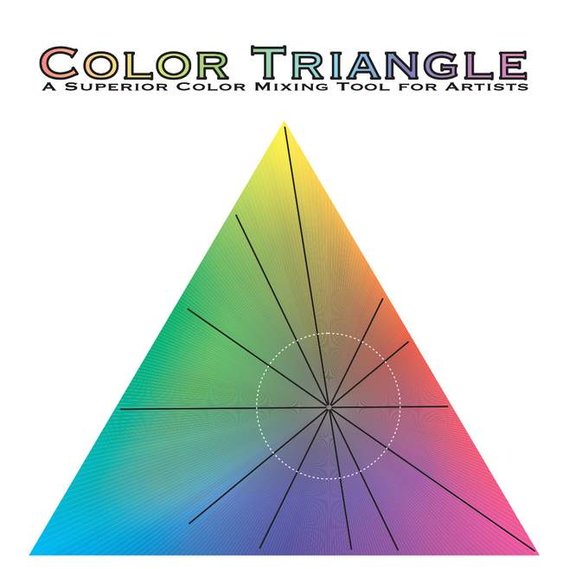 The Color Triangle
If you find certain colors frustrating to mix, it is not your fault! Most color mixing instruction is based on traditional, outdated color theory. Modern color theory has come a long way, but the Color Triangle is the first tool to organizes that updated knowledge into a simple, easy-to use tool for artists. With it, you can:
Predict the full range of colors that can be mixed using two starting colors.
Predict the full range of colors that can be mixed with a triad of colors.
Determine the complementary color for any color.
Determine the hue of a target color--even dull, dark or pale colors.
Determine how to mix a target color.
Determine which colors will mix to make bright colors.
Determine the color temperature of a target color, even neutrals.
Learn more about how to use it on my YouTube Channel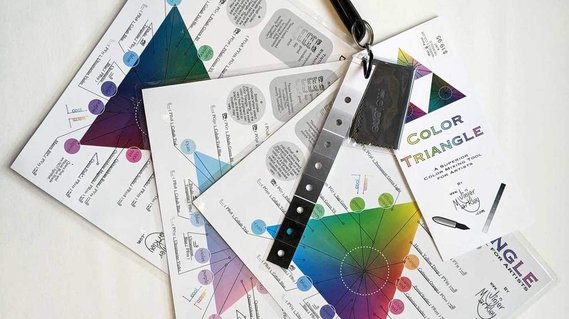 Customer Testimonial :
"I purchased your color triangle this morning, sat down an hour ago, and I am in love with it. Logical, easy to use, effective. You just made my art life so much easier. Thank you."
--Judy Westergard, Minneapolis
Buy It Direct from Jinjer
Currently available from the artist for $19.95, which includes a full kit. Please contact me if you are interested!
3 Laminated color triangles: pale, mid-value and dark
Instructions
Value finder/ruler
Dry erase marker
Dry erase cleaning cloth