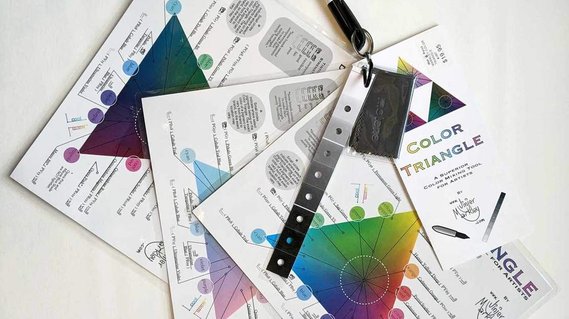 How to Use My Color Triangle Live Event
If you live in the Twin Cities, Please join me Saturday, February 25 2:30 -3:30 pm, and I will walk you through how to use my new Color Triangle. I will demonstrate the Color Triangle, suggest exercises to get you started using it, and answer any questions you might have! The event is free, but please register at Wet Paint.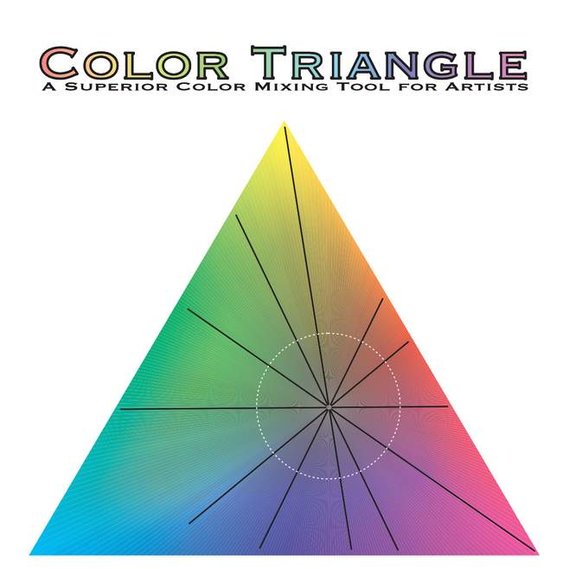 The Color Triangle
...is a color mixing tool for any medium that can be used in many ways:
Predict the full range of colors that can be mixed using two starting colors.
Predict the full range of colors that can be mixed with a triad of colors.
Determine the complementary color for any color.
Determine the hue of a target color--even dull, dark or pale colors.
Determine how to mix a target color.
Determine which colors will mix to make bright colors.
Determine the color temperature of a target color, even neutrals.
Learn more about how to use it on my YouTube Channel
Buy It Direct from Jinjer
Currently available from the artist for $19.95, which includes a full kit. Please contact me if you are interested!
3 Laminated color triangles: pale, mid-value and dark
Instructions
Value finder/ruler
Dry erase marker
Dry erase cleaning cloth